Pro AV Catalog
Manufacturers
PRODUCT CATEGORIES
Matching Keywords
Model Numbers
411 S Pearl Street
Spiceland, IN 47385
United States

Draper, Inc.
Draper, Inc., manufactures front and rear projection screens, lifts for projectors and flat panel displays, AV mounts and structures, and motorized and manual window shades for any need.
Model: Foundation® Mount System for Neoti UHD
Foundation® Mount System for Neoti UHD LED displays offer an economical and configurable wall mount incorporating features specifically designed to benefit installers.
Featured Product
Introducing a Faster, Easier Way to Mount Barco Unisee® Video Walls
Posted on Thursday, January 16, 2020
Are you tired of trying to precisely align video wall panels on uneven mounting surfaces and dealing with the twisting issues inherent with Unistrut®? Draper® has a solution that makes installation of Barco UniSee® video walls easier than ever.
The Draper® Mount Interface for Barco UniSee® is a simple but precise, elegant, and affordable solution. It eliminates inconsistencies in wall surfaces that are not truly flat, while universal attachment brackets simplify installation on nearly all wall construction types.
This new solution offers several benefits:
Precise location of M10 mounting studs
Diagonal cross braces for self-squaring assembly
Modular design for repeatability
Low cost compared to other installation methods
The Draper Mount Interface can be installed by one person, saving time and money, and attachment of the panels is equally simple. The UniSee wall crosses mount directly to the structure.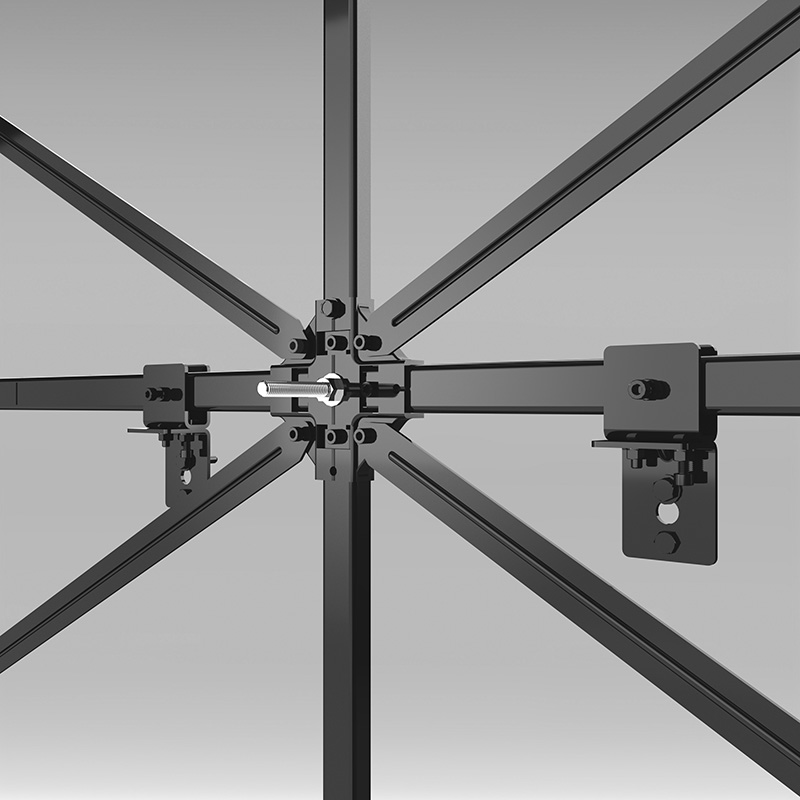 UniSee wall crosses mount directly to the structure.
Square alignment bracing ensures UniSee panels are properly attached, safely distributing the weight of the video wall evenly across the wall surface and eliminating the need for Unistrut. Once in place the interface saves more time by allowing faster alignment of the UniSee panels.
The modular approach means there are no size constraints, and the supporting wall does not require prep work or additional backing.
The Mount Interface for Barco UniSee accommodates any flat Barco UniSee wall configuration and is compatible with Draper's SmartTrim™ for UniSee®. Both are available now for shipping.
You must be logged in to add more than four items to your comparison list.
Register today!
With a free My-iQ account, you'll be able to keep track of the latest updates and event notifications from your favorite AV manufacturers, manage your own projects and discover new pro-AV products.
Thank you!
Someone will be in touch with you shortly.
Contact AHR Audio Visual, Inc.
AHR Audio Visual, Inc.
53 Stickle Ave
Suite 3
Rockaway, NJ 07866
USA
(973)586-4410
www.ahrav.com
Request more information from a dealer near you
Request more information from a dealer near you