Pro AV Catalog
Manufacturers
PRODUCT CATEGORIES
Matching Keywords
Model Numbers
Eiki International, Inc.
30251 Esperanza
Rancho Santa Margarita, CA 92688-2130
United States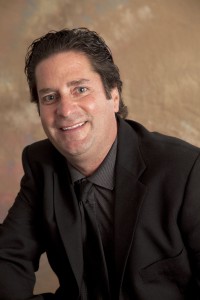 Rancho Santa Margarita, CA - June 2015…
Eiki International, Inc., a world leader for over 40 years in projection technology, is pleased to announce the promotion of Mr. Steve Rubery to the position of National Sales Manager. Possessing eleven years of experience with Eiki in his former positions of Operations Manager and, most recently, New Business Development Manager, Rubery possesses an extensive understanding of the company's business. This knowledge plus his prior sales leadership background make him ideally suited for his new responsibilities with the company, where he will focus on expanding Eiki International, Inc.'s efforts in customer relationship management in addition to creating new sales and marketing programs. Steve will be stationed at the company's Rancho Santa Margarita headquarters. His new position took effect June 1
st
.
As Eiki International, Inc.'s Operations Manager, Steve implemented a new VOIP communications system and revamped the company's network infrastructure—thus maximizing efficiency throughout the organization. While serving as Eiki International, inc.'s New Business Development Manager, he brought partner vendors on board for distribution though Eiki International, Inc.'s dealer network, negotiated and implemented a distribution agreement with ATEN Technology Inc., and obtained InfoComm CTS Certification among his many achievements. Prior to his time with Eiki International, Inc., he served as National Accounts Manager at Optima Technology and Sales Manager at Bristol Research Corporation. This combination of experiences make Steve ideally suited for his new responsibilities at Eiki International, Inc.
With an extensive understanding of Eiki International, Inc.'s operations and his extensive knowledge of the company's products and the markets they serve, Steve brings a wealth of expertise to his new position. He commented on his new role with the company, "Over the years, EIKI has developed an extensive product portfolio that is ideal for use in education, business presentation, worship, and other areas of the AV installation market. I've been fortunate to have been involved in many of these endeavors from the ground up and, as a result, I have gained invaluable experience. It is this experience that has prepared me for the next step within the organization and I look forward to taking Eiki International, Inc. to the next level."
William Blair, President and CEO of Eiki International, Inc., shares Steve's enthusiasm. "Steve brings many strengths and experiences to this new position, including an exceptional knowledge of our products and their applications. He has been working with many of our dealers and their customers on their projects and assisting with their design and implementation. He has also demonstrated exceptional leadership qualities and the ability to build a team. Steve's energy and customer service skills will be a major asset to the sales group. I know the addition of Steve as our National Sales Manager will help us achieve the desired results and I look forward to implementing his ideas and strategies as we strive to reach our sales targets."
You must be logged in to add more than four items to your comparison list.
Register today!
With a free My-iQ account, you'll be able to keep track of the latest updates and event notifications from your favorite AV manufacturers, manage your own projects and discover new pro-AV products.
Thank you!
Someone will be in touch with you shortly.
Contact AHR Audio Visual, Inc.
AHR Audio Visual, Inc.
53 Stickle Ave
Suite 3
Rockaway, NJ 07866
USA
(973)586-4410
www.ahrav.com
Request more information from a dealer near you
Request more information from a dealer near you